Help Home
Casino
Live Dealer
Poker
Bitcoin
Voucher
Player Transfer
Financial
Bonuses
Account and Security
Video Library
How do I deposit with Zelle? (Localbitcoins)
When you've maxed out the limits on your crypto exchange, use Zelle to buy Localbitcoins (LBTC) and send them directly to your Ignition Casino account. Zelle is a downloadable application linked to your bank account that can be used to transfer money to any LBTC seller listed on our site. Open the app before proceeding with the steps below:
1. On the Ignition Casino website, click the profile icon at the top of any page.

2. Next click 'DEPOSIT'.

3. Select Zelle from your list of deposit methods.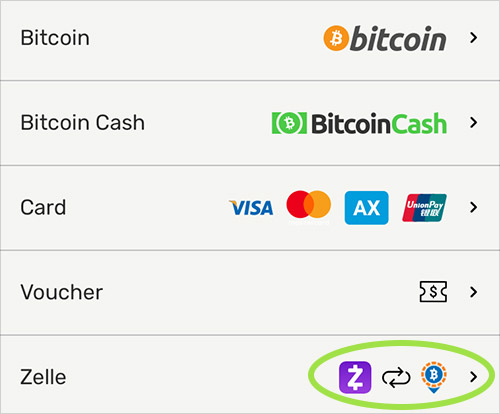 4. If you haven't already, you'll need to register an account with Localbitcoins.com by clicking 'REGISTER HERE'. This will take you to the Localbitcoins website where you'll enter the required information to acquire an LBTC account. Registration is easy and only takes a few minutes.

5. On the Ignition Casino website, click 'BUY' on one of our preferred sellers. Our list is updated regularly with only the best sellers of LBTC.

6. That seller's LBTC trade page will open in a new tab or window.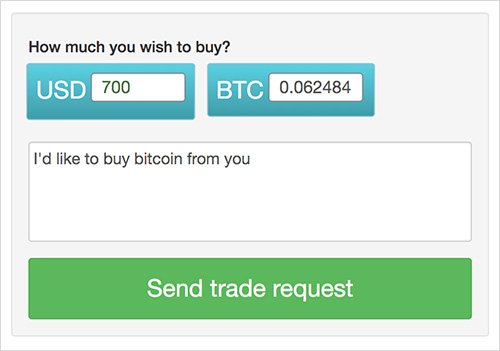 Follow the seller's instructions to initiate the transaction.

It can take approximately 20 – 40 minutes to complete the purchase of LBTC as you may need to contact the seller in this time.

The seller will provide an email address for you to enter on the Zelle app.

7. Once you send the money to the given email address, tell the seller that the funds have been sent and click 'I have paid' on LBTC. Your bitcoin should be released shortly after.

8. Once the purchase is complete, return to the tab or window where Ignition Casino is open and copy the unique address we've provided.

9. Paste that address in your LBTC wallet to transfer your funds to your Ignition Casino account.

10. Return to the tab or window where Ignition Casino is open and click 'I SENT MY BITCOIN' to confirm the deposit.

The transfer of LBTC to your Ignition Casino account can take approximately 30 minutes to 1 hour. You'll be notified via email once your Ignition Casino account balance reflects your LBTC deposit.
NOTE: Your LBTC wallet may charge a processing fee for the transaction. Neither Zelle nor Ignition Casino benefits from these in any way.
RELATED TOPICS:
Did you find what you were looking for?