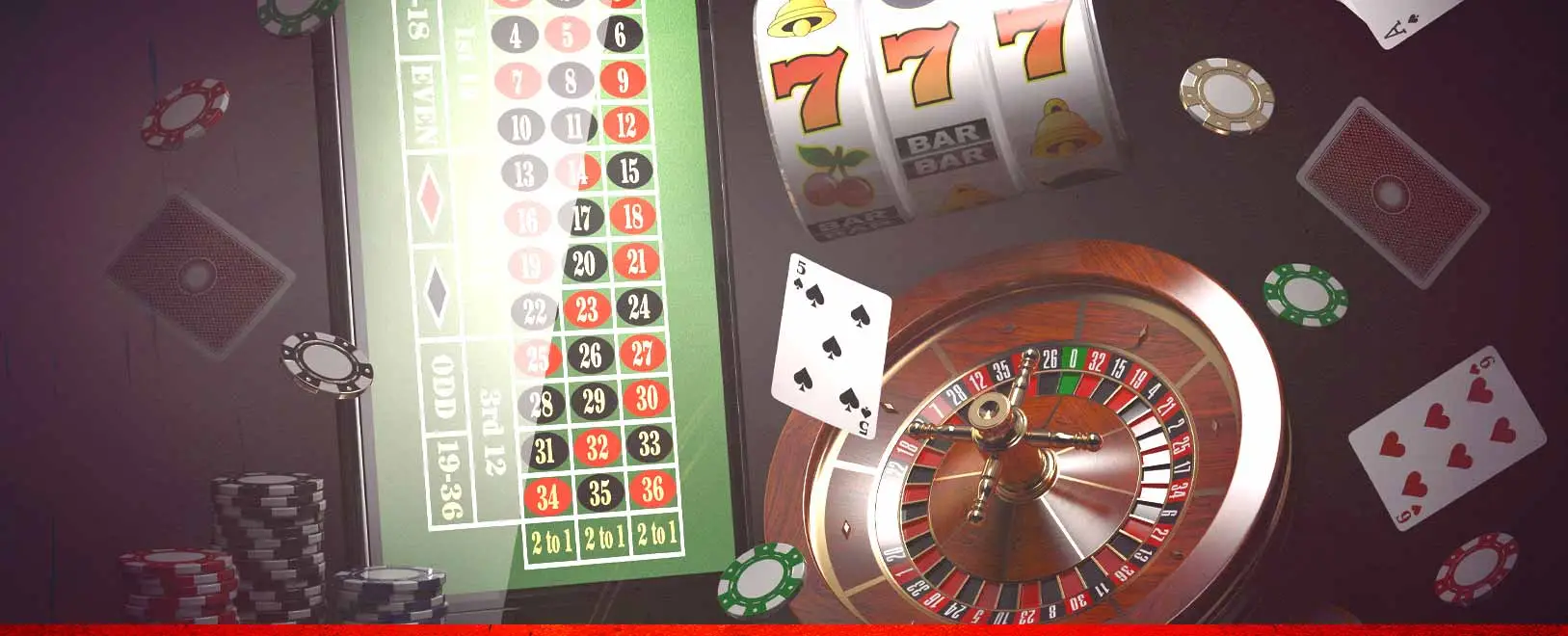 If you thought switching from brick-and-mortar to online casinos was a convenient upgrade, wait until you try our mobile casino. With a mobile casino, you get to enjoy all of the conveniences of a pocket casino with far greater game variety than previously thought possible. It's the new big thing in the online casino industry.
Our mobile casino is especially simple to use because it's an exact replica of our computer-based one, but with a scaled-down design to create an optimal experience for smartphones and tablets. We opted to forego the app in favor of a web-based casino that looks and feels just like Ignition. The best part is, you simply visit the exact same web address from your smartphone's web browser and our casino will automatically load the mobile version with no action required from you. There's no need to learn how to navigate a new system, which makes the transition from computer to mobile effortless.
In this guide, you'll learn the basics of how to get started with mobile gaming and find out what you can expect from the game selection. If there are any unanswered questions, you'll likely find what you're looking for in our casino FAQ that's included near the end of the guide. But before we get to that, we'll start by explaining all of the different ways you'll benefit from switching over to mobile play.
Benefits of Playing Mobile Casino Games
The No. 1 reason people turn to mobile:
Time saved is a big draw for everyone, including online casino players. It may not seem like a lot of time invested when you play from your computer, especially compared to trekking out to your neighborhood casino, but it requires booting up your desktop or laptop during down time, so you need to actively incorporate casino gaming into your schedule. Whereas with a mobile casino, you can squeeze it in without having to invest hardly any time at all.
A third benefit to playing in a mobile casino that appeals to slot players especially is access to mobile-exclusive slot games. As you'll see in the "Which online casino games Can I Play?" section, there are a select few slots that are available on mobile only, and oftentimes, these games include random progressive jackpots that are always on the rise.
How do I Play on Mobile?
Playing online casino games on your mobile is as simple and intuitive as surfing the web. To start, open up your web browser and type ignitioncasino.eu into the address bar; hit enter. Our system recognizes when a smartphone is accessing the site, and loads up the mobile-optimized version for your convenience. Everything will look the same while scaling down into a compressed form, making it easy to navigate on your phone or tablet.
The only thing you need to remember "to do" while initiating mobile play is to rotate your phone or tablet to landscape mode when launching a game. This enables the game screen to fill your entire display, which is needed to play mobile casino games.
Which Online Casino Games Can I Play?
While all of our casino games can be played on your mobile phone or tablet, the newer games are better adapted to the mobile experience than the old ones since they were designed with mobile in mind. Our older games typically use a single screen, so when they scale down in size, the buttons can become hard to access. An example is with our nine most popular table games: Baccarat,
When you go mobile, you gain access to a few slot games that aren't part of our standard online casino games. Hillbillies, Honey to the Bee and Jackpot Piñatas are examples of mobile-exclusive slots that include random progressive jackpots. These were created for mobile and mobile only, so if you want to have access to all of the slots possible at Ignition Casino, mobile is your best bet.
Mobile Casino FAQ
No need to worry about losing out on wins should your phone die while you're winning a jackpot. As soon as the win happens, it's automatically added to your account, so even if your phone shuts off, the payout will be in your bankroll when you log back in.
No downloads are needed to access our mobile casino. Just log into your account from the web browser and start playing.
When you go mobile, you get access to all of the same games that are part of our regular casino—in addition to some mobile-exclusive slots.
All of our mobile casino games can be played for free using Practice Play mode as well as for real money payouts using Real Play.
Yes, the odds don't change when you play the same game on mobile vs. your computer.
As you'll see in our next section, both deposits and withdraws are easy to do on mobile. The same options that you're used to having are available in your mobile account.
How to Deposit/Withdraw for Mobile
Previously, players were using their phones to play games and their computer to deposit and withdraw monery. Now you can do everything from your phone, including financing your roll. Simply log into your account and tap the top-right player profile icon, and you'll get the option to deposit and withdraw, using the same methods that you're used to, including bitcoin.
The easiest way to deposit and withdraw with bitcoin on your mobile is to have your e-wallet installed on your smartphone. That way you can just copy the cryptocurrency address that pops up when you select "Bitcoin" as a deposit or withdraw method in your Ignition account, and paste it into your e-wallet when sending funds. The speed at which bitcoin transactions are processed is just one of the many benefits of using the cryptocurrency, so if you're thinking of using bitcoin, be sure to check out our bitcoin promotions.
Mobile has become the preferred platform for playing online casino games for good reason. It's incredibly convenient, the user experience has become top-of-the-line thanks to new innovations, and game selection is wider than it's ever been before. Now is the time to find out why everyone else is trading the laptop for smartphone in order to play their favorite casino games on the go.