Play Progressive Jackpots at Ignition Casino
Welcome to an online casino that knows how to do jackpots right, with big payouts dropping all the time on our progressive jackpot slots!
Across our massive selection of slot games, you'll find tons with progressive jackpots that easily get into the hundreds of thousands of dollars. Then all it takes is one lucky spin to land a life-changing payout. There's nothing sweeter than that moment, and it can happen anytime you play online casino progressive jackpots on Ignition.
Are you the type of player that simply likes to dream? Or one who wants to have the chance to swing for the fences? Progressive jackpots are what serious and casual slots fans alike look for if they want to make the game light up like a Christmas tree. Especially if they're looking for more than just a new pair of shoes.
At the same time as you play for these sky-high payouts, you'll also be lining up winning combinations on the reels of our top slots. It's like you have your main thing going on, and then your side hustle. And as we all know, those side hustles can really pay off!

What are Progressive Jackpots?
A progressive jackpot is a grand prize payout which increases each time a slot is played. A percentage of all wagers made by all players contributes to the jackpot total until the jackpot is won.
When that happens a new jackpot is seeded, and then players contribute to its total before that jackpot is won.
This means that all progressive jackpot slots will have a jackpot meter included, letting all players know the current jackpot total. It's a moving target—that it always moves in an upward direction is a nice feature. How often do progressive jackpots hit? That can depend since it comes down to a player hitting a winning combination through each game's random number generator. Sometimes a lucky spin will land right when it's freshly seeded, for a modest payday. Other times, it will drop after it has had enough time to reach great new heights.
How Ignition's Progressive Jackpots Work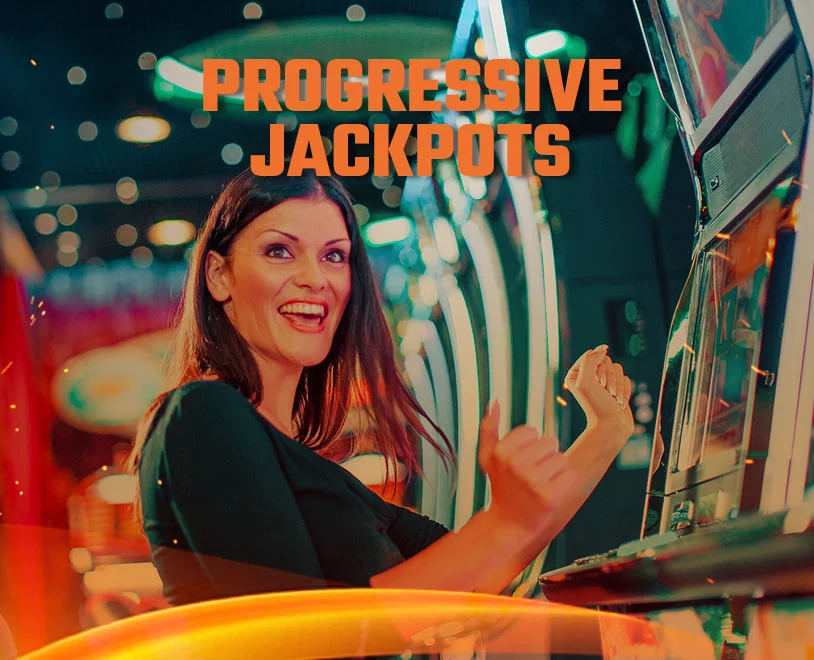 As described above, all wagers, by all players, contribute a percentage amount to the grand prize payout total. This total will be displayed as a little badge on each of the game cards and will be displayed in-game, and updated live.
But what exactly do you need to land to hit the top jackpot? You need to hit the game's top winning line! For instance, in 777 Deluxe, that would mean hitting three Golden 7s in the Mystery Symbol Bonus mini-game. In Reels & Wheels XL it would mean landing the Vegas jackpot on the Jackpot Wheel. On Mystic Elements it would mean hitting 5 Light Symbols when you activate the Free Spins round. You can find out how each game awards its progressive jackpot in the game's Rules section and Paytable.
Now there is one thing to note: In most online or physical casinos, progressive jackpots can only be won when players wager the maximum amount. For most slots on Ignition, your chance of winning a jackpot is proportional to your current bet size. At the same time, there is no minimum wager that can win the progressive jackpot. If a game requires a max bet to hit the progressive jackpot (and not just the max payout for the top winning combo), you can find this info in the slots Rules.
Local and Wide Progressive Jackpots
There's a difference between a local progressive jackpot and a wide area progressive jackpot, but it isn't a big difference from the player's perspective, and we'll tell you why.
Local progressive jackpots are tied to a single game. This progressive is usually tied to the individual game at that individual casino.
A wide progressive jackpot is sometimes called 'linked jackpot.' The grand prize total is drawn from a jackpot bank, with more than one game contributing to the total, and a shared progressive jackpot across these different games.
Wide area jackpot tends to build faster because there are more players. However, either way, what players are hoping for is a big payout, so it's more important to concentrate on the jackpot total, as opposed to whether it's a local or a wide progressive jackpot. The odds of winning will be the same regardless, however for local jackpots you can expect less competition on the reels, while with wide progressive jackpots you can expect the total to climb more quickly.
On progressive jackpots online at Ignition Casino, all slots with progressive jackpots are connected through a specific network. However, each game has its own progressive jackpot. The shared jackpot develops by claiming a tiny percentage of every bet placed on each slot machine across the network and then adds it to the pot. This jackpot keeps getting bigger until a fortunate player triggers the progressive pot. After this, our network "seeds" a new jackpot amount and the progressive jackpot will start rebuilding again.
Hot Drop Jackpots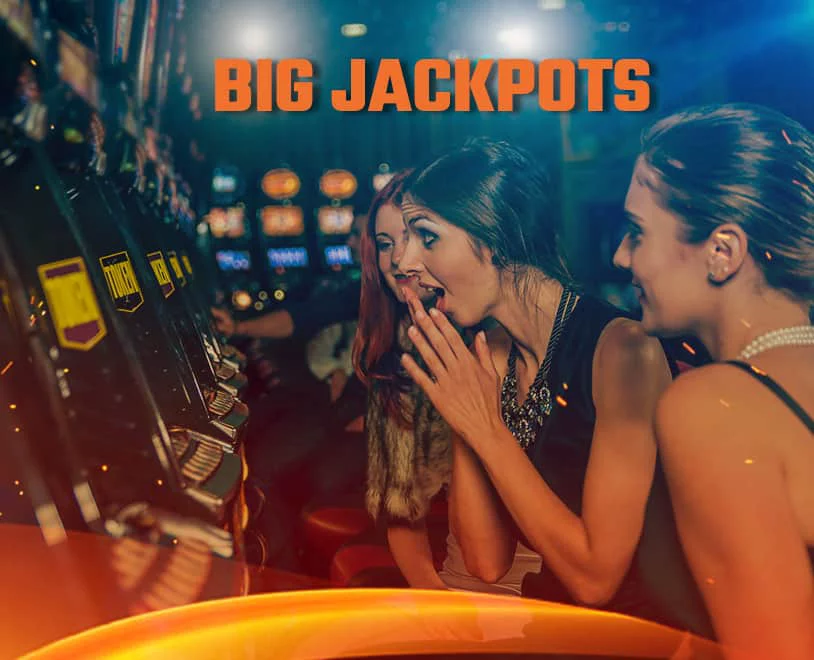 For next-level thrills on the reels, you just have to know: We took progressive jackpots and made them even better. Introducing Hot Drop Jackpots, a new feature that we're proud to bring to the US market. It's already taking our slots fans by storm. And why wouldn't it be? If you love chasing down big payouts, then you have to play for Hot Drop Jackpots. You'll have the ability to know when a jackpot is red hot and ready to be won, and every day at least 25 jackpots get to be RED HOT.
How does this work? Hot Drop Jackpots are what's known as must-win jackpots, with a set time limit or maximum amount that they must be won by. As the 'deadline' approaches, their chances of being won increase. This information is updated live in game, with countdown timers, total grand prize amounts and glowing red hot outlines letting players know what's about to drop.
There are three Hot Drop Jackpots available all the time on Ignition on some of our top slots:
Hourly: Dropping every hour. With an average winning pot size over $1K.
Daily: Dropping every day. With an average winning pot size of $25K.
Epic: The mother of the three. It has no cap and can drop at any time.
To find our Hot Drop Jackpot slots, select the Hot Drop Jackpots tab under the Slots menu. We're adding new games all the time. We guarantee you this is the most exciting way to spin the reels, with millions of dollars in big payouts going every single month.
Play Progressive Jackpots with Cryptocurrency
Ignition is a leading online casino when it comes to embracing new payment methods. While we accept credit card and other traditional methods, we make sure our players get the most in the way of bonuses and extras for any deposit made with cryptocurrency. We accept Bitcoin, Litecoin, Ethereum, Bitcoin Cash and Tether—and the list will continue to grow.
By using crypto, you unlock the best experience for playing online casino games. Crypto gives you lower fees, faster transactions and the best rewards. You can play progressive jackpots online at Ignition Casino after depositing with cryptocurrency, just like you can play any of our table games, slots, poker events and anything else.
Right off the bat, you can kickstart your play on Ignition, especially with crypto. Maximize the size of your Welcome Bonus, with up to $3,000 in bonus cash available upon deposit. Easy cash in, easy cash out: crypto lives up to its reputation as the currency made for the age of the Internet on Ignition Casino.
Feel free to join our online casino and play for our amazing, real cash progressive jackpots. They're right at your fingertips!
My Games
Your list is empty
Start playing now to fill it up!