Help
Casino FAQ
Live Dealer FAQ
Poker FAQ
Bitcoin FAQ
Financial FAQ
Bonuses FAQ
General FAQ
Can I forfeit a bonus?
If you no longer wish to play under the conditions of a bonus you've redeemed, you can easily forfeit it onsite in your Rewards section. Be aware: when you forfeit a bonus, those funds, along with any associated winnings, will be permanently removed from your existing balance.
To forfeit a bonus, just follow the simple steps below:
1. After logging in, click the profile icon at the top of the screen, then click 'Rewards'.


2. Under Active Bonuses, click on the drop-down arrow next to the bonus you wish to forfeit.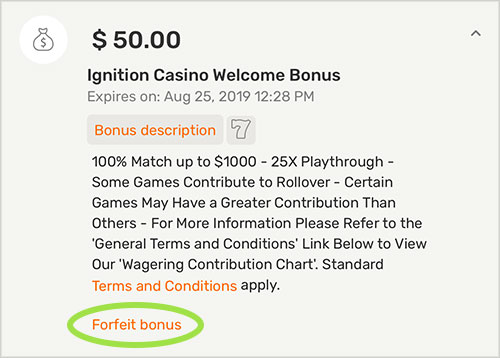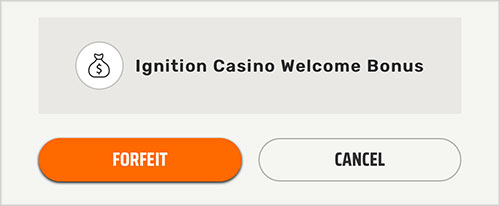 3. Click 'Forfeit'.

You'll then be prompted to confirm the forfeiture. As mentioned above, you'll be losing any remaining bonus funds along with funds accrued from conditional use of the bonus. Be certain this is what you want before confirming.
Need some extra guidance? Scroll to the bottom of this page and Contact Us. You can send us an email or chat live with one of our dedicated agents. We're available 24/7 to help.
RELATED TOPICS: