How do I change my password?
Changing your password every now and then is the best way to keep your account secure. You can change it in a snap by following the quick steps below:
1. After logging in, click the profile icon at the top of the screen.

2. From your dashboard, click 'Change Password'.

3. Enter your current password first, then create a new one. We recommend making it 8-15 characters long and including at least 1 number and at least 1 capital letter.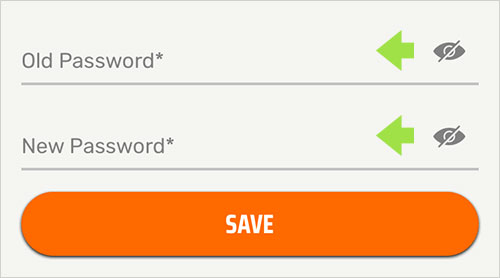 4. Prior to the changes being made, we will send you a text message with a verification code to ensure you were the one who requested the change. You'll have to use this code to complete your update.
5. Click 'Save' to confirm. You should now be able to securely log in to your account.

Tips for selecting a strong password:
The longer the password, the better, provided you can remember it.
Use a combination of letters, numbers and symbols.
Don't use names, pet names, birthdays or other personal information that others will be able to guess.
Avoid using the identical password for everything you do!
RELATED TOPICS:
Did you find what you were looking for?